MINISTERING: BISHOP DAVID OYEDEPO.
TEACHING SERIES: GATEWAYS TO FINANCIAL FORTUNE.

Luke 16:11

11 If therefore ye have not been faithful in the unrighteous mammon, who will commit to your trust the true riches?
The greatest asset of a believer is revelation. Until you are saved you are not safe, and if you remain ignorant, you will keep experiencing hardship.
Good works include ministering to the needs of those around you.
– Matt. 25:30-40
30 And cast ye the unprofitable servant into outer darkness: there shall be weeping and gnashing of teeth.

31 When the Son of man shall come in his glory, and all the holy angels with him, then shall he sit upon the throne of his glory:

33 And he shall set the sheep on his right hand, but the goats on the left.

32 And before him shall be gathered all nations: and he shall separate them one from another, as a shepherd divideth his sheep from the goats:

34 Then shall the King say unto them on his right hand, Come, ye blessed of my Father, inherit the kingdom prepared for you from the foundation of the world:

35 For I was an hungred, and ye gave me meat: I was thirsty, and ye gave me drink: I was a stranger, and ye took me in:

36 Naked, and ye clothed me: I was sick, and ye visited me: I was in prison, and ye came unto me.

37 Then shall the righteous answer him, saying, Lord, when saw we thee an hungred, and fed thee? or thirsty, and gave thee drink?

38 When saw we thee a stranger, and took thee in? or naked, and clothed thee?

39 Or when saw we thee sick, or in prison, and came unto thee?

40 And the King shall answer and say unto them, Verily I say unto you, Inasmuch as ye have done it unto one of the least of these my brethren, ye have done it unto me.
Giving to God is not helping God, but a spiritual transaction that releases heavenly blessings upon your life.
Your giving is a spiritual transaction based on the covenant that commits heaven to respond.
Biblical covenants are sworn verdicts on various aspects of life as contained in God's Word.
The covenant is constant in delivery.
– Ps. 37:17-18

17 For the arms of the wicked shall be broken: but the Lord upholdeth the righteous.

18 The Lord knoweth the days of the upright: and their inheritance shall be for ever.
No circumstance on earth can render the covenant of no effect.
Being upright means taking the right stand in the Word.
– Ps. 37:19

19 They shall not be ashamed in the evil time: and in the days of famine they shall be satisfied.
You must engage biblical discretion in your financial practices.
– Ps. 112:5

5 A good man sheweth favour, and lendeth: he will guide his affairs with discretion.
Giving is not throwing things around, but coming to understand what God's priority is in your financial stewardship.
– Ps. 112:5

5 A good man sheweth favour, and lendeth: he will guide his affairs with discretion.
God doesn't need your tithe, but you need Him to sustain the blessings over your life.
You win favour with God when you are committed to the advancement of His kingdom.
Fearful favour is the lot of everyone who is committed to advancing God's kingdom
– Ps. 102:14:15

14 For thy servants take pleasure in her stones, and favour the dust thereof.

15 So the heathen shall fear the name of the Lord, and all the kings of the earth thy glory.
Terms of the Covenant of Financial Fortune
Tithing. This should be your top priority in financial stewardship. – Matt. 23:23,
Gen. 14:19-20

19 And he blessed him, and said, Blessed be Abram of the most high God, possessor of heaven and earth:

20 And blessed be the most high God, which hath delivered thine enemies into thy hand. And he gave him tithes of all.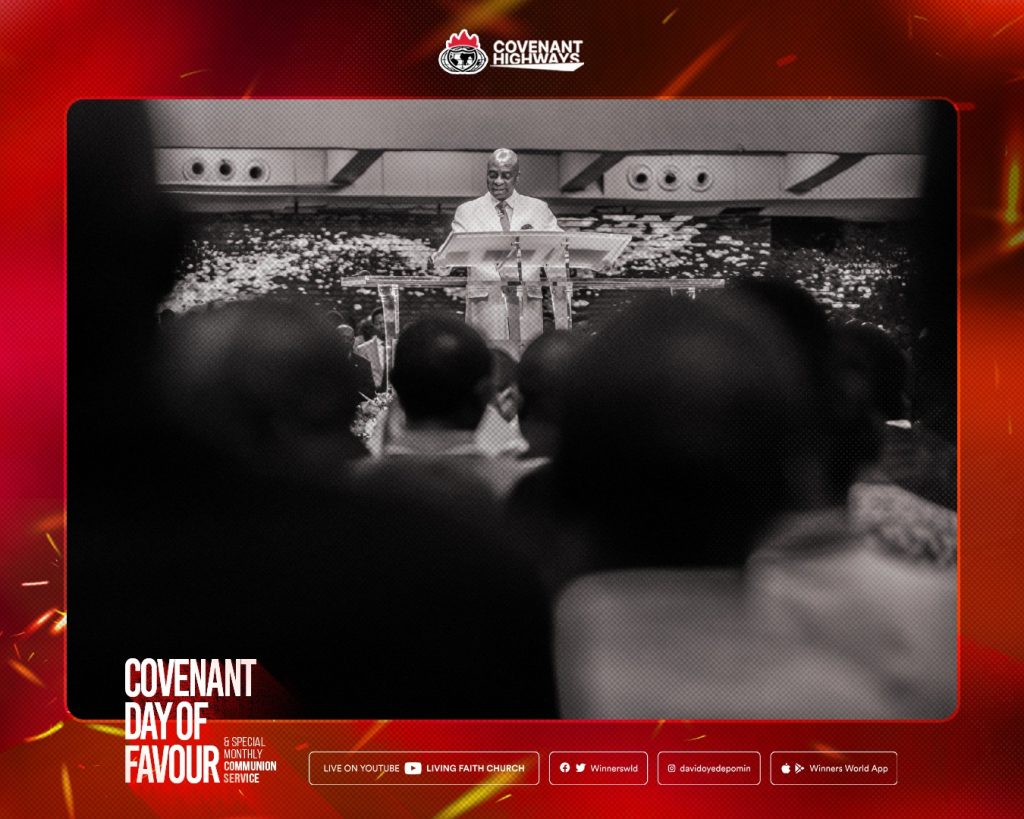 Worship Offering – Deut. 26:16-17
Prov. 3:9

9 Honour the Lord with thy substance, and with the first fruits of all thine increase:
Kingdom advancement sacrifices – 2 Sam. 24:24-25, Ps. 50:5-6, 
Ps. 126:1,6

126 When the Lord turned again the captivity of Zion, we were like them that dream.

6 He that goeth forth and weepeth, bearing precious seed, shall doubtless come again with rejoicing, bringing his sheaves with him.
Giving to charity
– Gal. 6:10

10 As we have therefore opportunity, let us do good unto all men, especially unto them who are of the household of faith.
Giving to ministers of God and ministries that impact your life.
How to Start in your Financial Stewardship
Start from where you are.
Always commit yourself not to appear before God empty.
To sustain financial fortune, you must engage in planning.
Fringe Benefits of Covenant Practices
Divine favour.
– Ps. 35:27

27 Let them shout for joy, and be glad, that favour my righteous cause: yea, let them say continually, Let the Lord be magnified, which hath pleasure in the prosperity of his servant.
Supernatural fruitfulness in all areas. 
–  Deut. 28:1-13

28 And it shall come to pass, if thou shalt hearken diligently unto the voice of the Lord thy God, to observe and to do all his commandments which I command thee this day, that the Lord thy God will set thee on high above all nations of the earth:

2 And all these blessings shall come on thee, and overtake thee, if thou shalt hearken unto the voice of the Lord thy God.

3 Blessed shalt thou be in the city, and blessed shalt thou be in the field.

4 Blessed shall be the fruit of thy body, and the fruit of thy ground, and the fruit of thy cattle, the increase of thy kine, and the flocks of thy sheep.

5 Blessed shall be thy basket and thy store.

6 Blessed shalt thou be when thou comest in, and blessed shalt thou be when thou goest out.

7 The Lord shall cause thine enemies that rise up against thee to be smitten before thy face: they shall come out against thee one way, and flee before thee seven ways.

8 The Lord shall command the blessing upon thee in thy storehouses, and in all that thou settest thine hand unto; and he shall bless thee in the land which the Lord thy God giveth thee.

9 The Lord shall establish thee an holy people unto himself, as he hath sworn unto thee, if thou shalt keep the commandments of the Lord thy God, and walk in his ways.

10 And all people of the earth shall see that thou art called by the name of the Lord; and they shall be afraid of thee.

11 And the Lord shall make thee plenteous in goods, in the fruit of thy body, and in the fruit of thy cattle, and in the fruit of thy ground, in the land which the Lord sware unto thy fathers to give thee.

12 The Lord shall open unto thee his good treasure, the heaven to give the rain unto thy land in his season, and to bless all the work of thine hand: and thou shalt lend unto many nations, and thou shalt not borrow.

13 And the Lord shall make thee the head, and not the tail; and thou shalt be above only, and thou shalt not be beneath; if that thou hearken unto the commandments of the Lord thy God, which I command thee this day, to observe and to do them: