MESSAGE TITLE: GATEWAYS TO FINANCIAL FORTUNE (PT 2A)
MINISTERING: BISHOP DAVID OYEDEPO
Truths about the Bible
1. The Bible is a manual for profitable living. – 2 Tim 3:16-17
2. The Bible is a manual that covers all aspects of life. – Acts 5:20, 2 Pet. 1:3
3. The Bible is not just a religious book, but a manual for maximizing destiny. – Deut. 28:1-2
4. The Bible is not a mythical book to be conjured but a practical book to be applied. – Josh. 1:8
5. The covenant of scriptures delivers under all circumstances, equal or unequal.
Serving God and the interest of His kingdom is a gateway to financial fortune, in season and out of season. – Ps 37:18-19. You are not down because the economy is down, you are down because you have not aligned with the covenant of the scriptures.
Your giving is not a financial donation but a spiritual transaction that releases a heavenly order of blessings over your life. We are empowered for wealth on the platform of the covenant. – Deut. 1:18. If you give to the needy, what you gave will be given back to you by God.
A covenant is an agreement between God and man, where God is committed to making good His promise when man's obedience is fully in place. The covenant of financial prosperity is superior to all prevailing economic circumstances.
You become God's priority when you serve Him with your financial resources. – Zech. 1:17. Sacrificial giving procures fearful favor from God. – 1 Kings 3:13. No curse can survive where God's blessings abide.
Sacrifice confers generational blessing. – Gen 24:24-25. Sacrifices trigger a turnaround. The core purpose of kingdom wealth is kingdom advancement.
Blessings of the Altar of Sacrifice
1. It averts curses. – Gen. 8:20-21.
2. It stops plagues. – Gen 24:23-24
3. It triggers a turnaround. – Ps. 16:5
4. it confers generational blessings. – Gen. 12:3
To provoke favor from God
1. Be born again. – Ps 5:12
2. Let your heart pant after God and the interest of His Kingdom. Ps. 102:13-15
3. Stay in love with God. – 1 Sam 13:1, 1 Chr. 28:4
4. Walk in obedience to God's instructions. – Deut. 28:1-2, John 14:21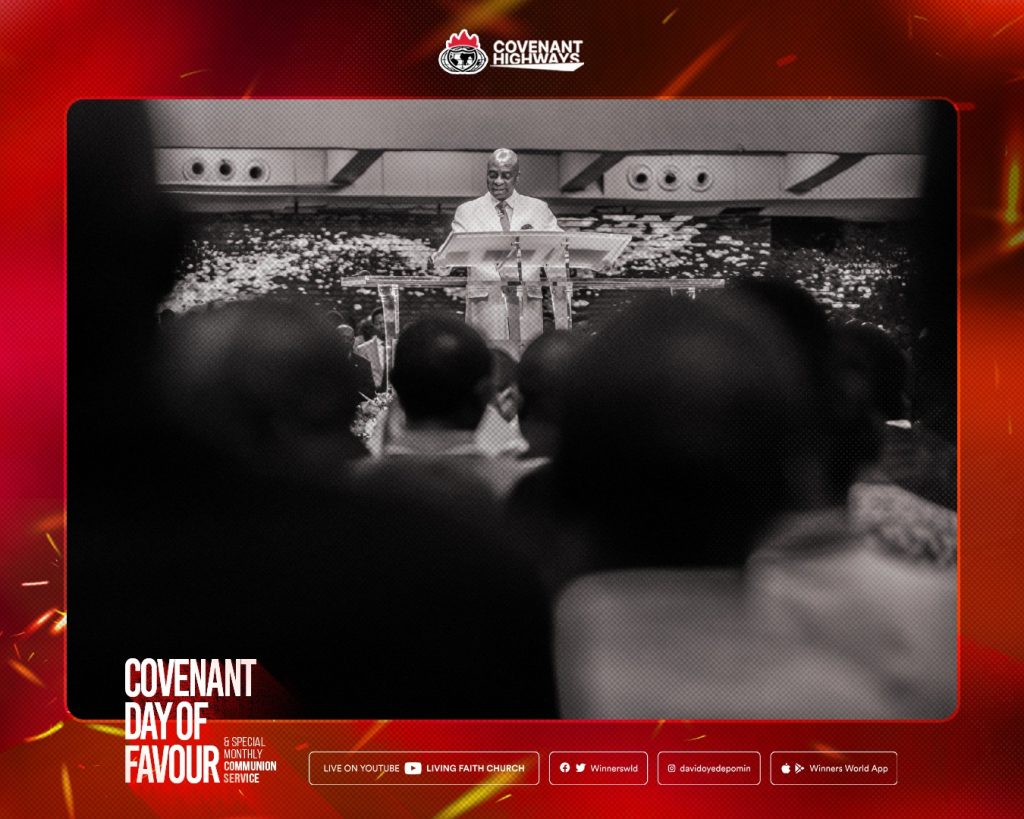 Covenant Channels for Financial Fortune
1. Commitment to giving to the poor/needy. – Ps. 41:1-3
2. Commitment to giving to parents. – Eph. 6:1-3
3. Commitment to kingdom advancement sacrifices. – Hag. 2:6-9, Mal. 3:17