Surely the Lord GOD will do nothing, but he revealeth his secret unto his servants the prophets.
– Amos. 3:7

Surely the Lord God will do nothing, but he revealeth his secret unto his servants the prophets.
1. The year 2023 shall be a year of 'wild-fire' spiritual awakening in our midst, where every Winner shall be walking in the fear of God as a new way of life, thereby attracting multitudes to Christ and this church
– Isa. 44:3-5
3 For I will pour water upon him that is thirsty, and floods upon the dry ground: I will pour my spirit upon thy seed, and my blessing upon thine offspring:
4 And they shall spring up as among the grass, as willows by the water courses.
5 One shall say, I am the Lord's; and another shall call himself by the name of Jacob; and another shall subscribe with his hand unto the Lord, and surname himself by the name of Israel.
– Mat. 5:6
Blessed are they which do hunger and thirst after righteousness: for they shall be filled.
– Zch. 8:20-23
20 Thus saith the Lord of hosts; It shall yet come to pass, that there shall come people, and the inhabitants of many cities:
21 And the inhabitants of one city shall go to another, saying, Let us go speedily to pray before the Lord, and to seek the Lord of hosts: I will go also.
22 Yea, many people and strong nations shall come to seek the Lord of hosts in Jerusalem, and to pray before the Lord.
23 Thus saith the Lord of hosts; In those days it shall come to pass, that ten men shall take hold out of all languages of the nations, even shall take hold of the skirt of him that is a Jew, saying, We will go with you: for we have heard that God is with you.
2. 2023 shall be a year of outbreak of light that will lead to supernatural change of story for us as individuals
– Jer. 31:34
And they shall teach no more every man his neighbor, and every man his brother, saying, Know the Lord: for they shall all know me, from the least of them unto the greatest of them, saith the Lord: for I will forgive their iniquity, and I will remember their sin no more.
– Mat. 4:16
The people which sat in darkness saw great light; and to them which sat in the region and shadow of death light is sprung up.
– Isa. 60:1-22
60 Arise, shine; for thy light is come, and the glory of the Lord is risen upon thee.
2 For, behold, the darkness shall cover the earth, and gross darkness the people: but the Lord shall arise upon thee, and his glory shall be seen upon thee.
3 And the Gentiles shall come to thy light, and kings to the brightness of thy rising.
4 Lift up thine eyes round about, and see: all they gather themselves together, they come to thee: thy sons shall come from far, and thy daughters shall be nursed at thy side.
5 Then thou shalt see, and flow together, and thine heart shall fear, and be enlarged; because the abundance of the sea shall be converted unto thee, the forces of the Gentiles shall come unto thee.
6 The multitude of camels shall cover thee, the dromedaries of Midian and Ephah; all they from Sheba shall come: they shall bring gold and incense; and they shall shew forth the praises of the Lord.
7 All the flocks of Kedar shall be gathered together unto thee, the rams of Nebaioth shall minister unto thee: they shall come up with acceptance on mine altar, and I will glorify the house of my glory.
8 Who are these that fly as a cloud, and as the doves to their windows?
9 Surely the isles shall wait for me, and the ships of Tarshish first, to bring thy sons from far, their silver and their gold with them, unto the name of the Lord thy God, and to the Holy One of Israel, because he hath glorified thee.
10 And the sons of strangers shall build up thy walls, and their kings shall minister unto thee: for in my wrath I smote thee, but in my favour have I had mercy on thee.
11 Therefore thy gates shall be open continually; they shall not be shut day nor night; that men may bring unto thee the forces of the Gentiles, and that their kings may be brought.
12 For the nation and kingdom that will not serve thee shall perish; yea, those nations shall be utterly wasted.
13 The glory of Lebanon shall come unto thee, the fir tree, the pine tree, and the box together, to beautify the place of my sanctuary; and I will make the place of my feet glorious.
14 The sons also of them that afflicted thee shall come bending unto thee; and all they that despised thee shall bow themselves down at the soles of thy feet; and they shall call thee; The city of the Lord, The Zion of the Holy One of Israel.
15 Whereas thou has been forsaken and hated, so that no man went through thee, I will make thee an eternal excellency, a joy of many generations.
16 Thou shalt also suck the milk of the Gentiles, and shalt suck the breast of kings: and thou shalt know that I the Lord am thy Saviour and thy Redeemer, the mighty One of Jacob.
17 For brass I will bring gold, and for iron I will bring silver, and for wood brass, and for stones iron: I will also make thy officers peace, and thine exactors righteousness.
18 Violence shall no more be heard in thy land, wasting nor destruction within thy borders; but thou shalt call thy walls Salvation, and thy gates Praise.
19 The sun shall be no more thy light by day; neither for brightness shall the moon give light unto thee: but the Lord shall be unto thee an everlasting light, and thy God thy glory.
20 Thy sun shall no more go down; neither shall thy moon withdraw itself: for the Lord shall be thine everlasting light, and the days of thy mourning shall be ended.
21 Thy people also shall be all righteous: they shall inherit the land for ever, the branch of my planting, the work of my hands, that I may be glorified.
22 A little one shall become a thousand, and a small one a strong nation: I the Lord will hasten it in his time.
3. There shall be a new dimension of explosive church growth in the year 2023 above all that we ever heard or experienced as a commission till date
– Mic. 4:1-2
1 But in the last days it shall come to pass, that the mountain of the house of the Lord shall be established in the top of the mountains, and it shall be exalted above the hills; and people shall flow unto it.
2 And many nations shall come, and say, Come, and let us go up to the mountain of the Lord, and to the house of the God of Jacob; and he will teach us of his ways, and we will walk in his paths: for the law shall go forth of Zion, and the word of the Lord from Jerusalem.
– Jer. 30:19-21
19 And out of them shall proceed thanksgiving and the voice of them that make merry: and I will multiply them, and they shall not be few; I will also glorify them, and they shall not be small.
20 Their children also shall be as aforetime, and their congregation shall be established before me, and I will punish all that oppress them.
21 And their nobles shall be of themselves, and their governor shall proceed from the midst of them; and I will cause him to draw near, and he shall approach unto me: for who is this that engaged his heart to approach unto me? saith the Lord.
– Act. 13:44
And the next sabbath day came almost the whole city together to hear the word of God.
4. There shall be the rise of an army of giants, the kind the world has never known from our midst in 2023, the darkness and gloominess hovering over the world notwithstanding
– Joel 2:1-11
1 Blow ye the trumpet in Zion, and sound an alarm in my holy mountain: let all the inhabitants of the land tremble: for the day of the Lord cometh, for it is nigh at hand;
2 A day of darkness and of gloominess, a day of clouds and of thick darkness, as the morning spread upon the mountains: a great people and a strong; there hath not been ever the like, neither shall be any more after it, even to the years of many generations.
3 A fire devoureth before them; and behind them a flame burneth: the land is as the garden of Eden before them, and behind them a desolate wilderness; yea, and nothing shall escape them.
4 The appearance of them is as the appearance of horses; and as horsemen, so shall they run.
5 Like the noise of chariots on the tops of mountains shall they leap, like the noise of a flame of fire that devoureth the stubble, as a strong people set in battle array.
6 Before their face the people shall be much pained: all faces shall gather blackness.
7 They shall run like mighty men; they shall climb the wall like men of war; and they shall march every one on his ways, and they shall not break their ranks:
8 Neither shall one thrust another; they shall walk every one in his path: and when they fall upon the sword, they shall not be wounded.
9 They shall run to and fro in the city; they shall run upon the wall, they shall climb up upon the houses; they shall enter in at the windows like a thief.
10 The earth shall quake before them; the heavens shall tremble: the sun and the moon shall be dark, and the stars shall withdraw their shining:
11 And the Lord shall utter his voice before his army: for his camp is very great: for he is strong that executeth his word: for the day of the Lord is great and very terrible; and who can abide it?
5. There shall be a rise of global solution providers from among us in the year 2023
– Psa. 87:1-7
1 His foundation is in the holy mountains.
2 The Lord loveth the gates of Zion more than all the dwellings of Jacob.
3 Glorious things are spoken of thee, O city of God. Selah.
4 I will make mention of Rahab and Babylon to them that know me: behold Philistia, and Tyre, with Ethiopia; this man was born there.
5 And of Zion it shall be said, This and that man was born in her: and the highest himself shall establish her.
6 The Lord shall count, when he writeth up the people, that this man was born there. Selah.
7 As well the singers as the players on instruments shall be there: all my springs are in thee.
– Obad. 21
And saviours shall come up on mount Zion to judge the mount of Esau; and the kingdom shall be the Lord's.
6. There shall be a rise of globally ranked financiers from this commission from the year 2023 onwards
– Deut. 8.18
But thou shalt remember the Lord thy God: for it is he that giveth thee power to get wealth, that he may establish his covenant which he sware unto thy fathers, as it is this day.
– Mal. 3:10-18
10 Bring ye all the tithes into the storehouse, that there may be meat in mine house, and prove me now herewith, saith the Lord of hosts, if I will not open you the windows of heaven, and pour you out a blessing, that there shall not be room enough to receive it.
11 And I will rebuke the devourer for your sakes, and he shall not destroy the fruits of your ground; neither shall your vine cast her fruit before the time in the field, saith the Lord of hosts.
12 And all nations shall call you blessed: for ye shall be a delightsome land, saith the Lord of hosts.
13 Your words have been stout against me, saith the Lord. Yet ye say, What have we spoken so much against thee?
14 Ye have said, It is vain to serve God: and what profit is it that we have kept his ordinance, and that we have walked mournfully before the Lord of hosts?
15 And now we call the proud happy; yea, they that work wickedness are set up; yea, they that tempt God are even delivered.
16 Then they that feared the Lord spake often one to another: and the Lord hearkened, and heard it, and a book of remembrance was written before him for them that feared the Lord, and that thought upon his name.
17 And they shall be mine, saith the Lord of hosts, in that day when I make up my jewels; and I will spare them, as a man spareth his own son that serveth him.
18 Then shall ye return, and discern between the righteous and the wicked, between him that serveth God and him that serveth him not.
– Hag. 1:3-13
3 Then came the word of the Lord by Haggai the prophet, saying,
4 Is it time for you, O ye, to dwell in your cieled houses, and this house lie waste?
5 Now therefore thus saith the Lord of hosts; Consider your ways.
6 Ye have sown much, and bring in little; ye eat, but ye have not enough; ye drink, but ye are not filled with drink; ye clothe you, but there is none warm; and he that earneth wages earneth wages to put it into a bag with holes.
7 Thus saith the Lord of hosts; Consider your ways.
8 Go up to the mountain, and bring wood, and build the house; and I will take pleasure in it, and I will be glorified, saith the Lord.
9 Ye looked for much, and, lo it came to little; and when ye brought it home, I did blow upon it. Why? saith the Lord of hosts. Because of mine house that is waste, and ye run every man unto his own house.
10 Therefore the heaven over you is stayed from dew, and the earth is stayed from her fruit.
11 And I called for a drought upon the land, and upon the mountains, and upon the corn, and upon the new wine, and upon the oil, and upon that which the ground bringeth forth, and upon men, and upon cattle, and upon all the labour of the hands.
12 Then Zerubbabel the son of Shealtiel, and Joshua the son of Josedech, the high priest, with all the remnant of the people, obeyed the voice of the Lord their God, and the words of Haggai the prophet, as the Lord their God had sent him, and the people did fear before the Lord.
13 Then spake Haggai the Lord's messenger in the Lord's message unto the people, saying, I am with you, saith the Lord.
7. God shall be turning men and women, boys and girls in this Commission to signs and wonders; individuals that shall be operating on the frequency of the supernatural in their various fields of endeavours.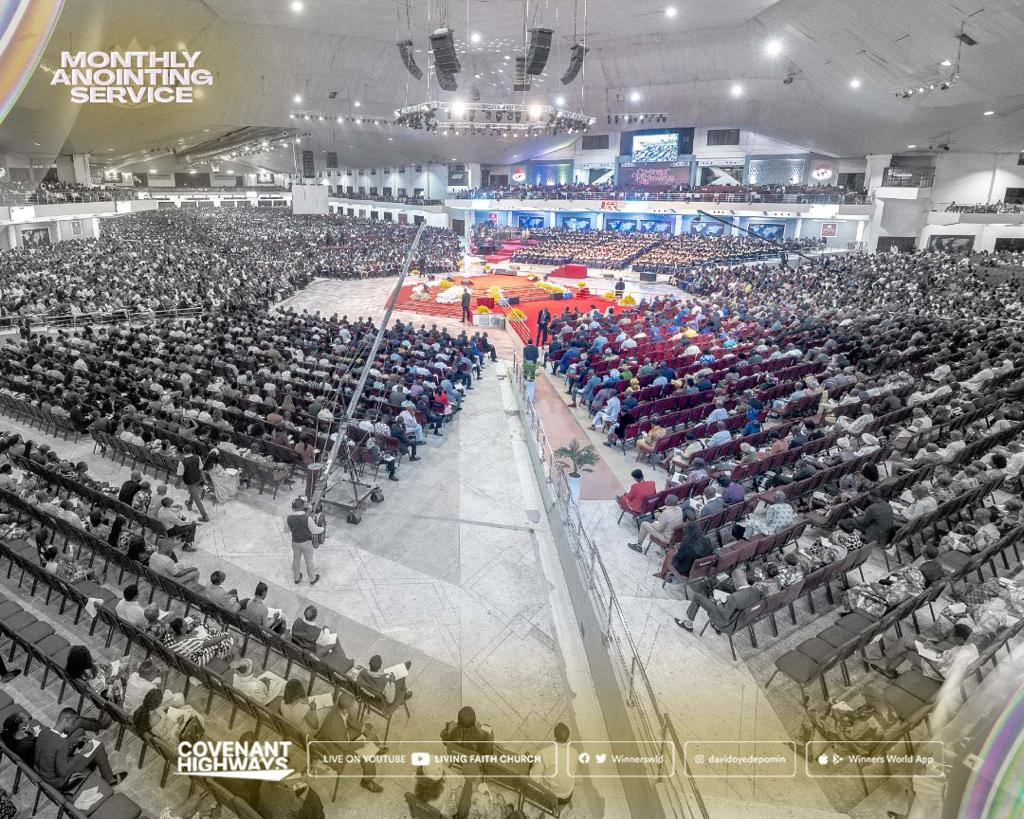 -Isa.8:18
Behold, I and the children whom the Lord hath given me are for signs and for wonders in Israel from the Lord of hosts, which dwelleth in mount Zion.
– Jhn.3:8
The wind bloweth where it listeth, and thou hearest the sound thereof, but canst not tell whence it cometh, and whither it goeth: so is every one that is born of the Spirit.
– Mak 2:1-12
1 And again he entered into Capernaum after some days; and it was noised that he was in the house.
2 And straightway many were gathered together, insomuch that there was no room to receive them, no, not so much as about the door: and he preached the word unto them.
3 And they come unto him, bringing one sick of the palsy, which was borne of four.
4 And when they could not come nigh unto him for the press, they uncovered the roof where he was: and when they had broken it up, they let down the bed wherein the sick of the palsy lay.
5 When Jesus saw their faith, he said unto the sick of the palsy, Son, thy sins be forgiven thee.
6 But there was certain of the scribes sitting there, and reasoning in their hearts,
7 Why doth this man thus speak blasphemies? who can forgive sins but God only?
8 And immediately when Jesus perceived in his spirit that they so reasoned within themselves, he said unto them, Why reason ye these things in your hearts?
9 Whether is it easier to say to the sick of the palsy, Thy sins be forgiven thee; or to say, Arise, and take up thy bed, and walk?
10 But that ye may know that the Son of man hath power on earth to forgive sins, (he saith to the sick of the palsy,)
11 I say unto thee, Arise, and take up thy bed, and go thy way into thine house.
12 And immediately he arose, took up the bed, and went forth before them all; insomuch that they were all amazed, and glorified God, saying, We never saw it on this fashion.
All in all, 2023 shall be a year of outbreak of light that shall lead to supernatural change of story both for us as a Church and as individuals. However, it should be noted that these men
and women, shall be individuals that:
➤ Are committed to walking in the fear the Lord and have great delight in keeping His commandments like Joseph and Daniel
– Psa. 112:1-3
112 Praise ye the Lord. Blessed is the man that feareth the Lord, that delighteth greatly in his commandments.
2 His seed shall be mighty upon earth: the generation of the upright shall be blessed.
3 Wealth and riches shall be in his house: and his righteousness endureth for ever.
– Gen. 42:18
And Joseph said unto them the third day, This do, and live; for I fear God:
– Dan. 6:1-4
6 It pleased Darius to set over the kingdom an hundred and twenty princes, which should be over the whole kingdom;
2 And over these three presidents; of whom Daniel was first: that the princes might give accounts unto them, and the king should have no damage.
3 Then this Daniel was preferred above the presidents and princes, because an excellent spirit was in him; and the king thought to set him over the whole realm.
4 Then the presidents and princes sought to find occasion against Daniel concerning the kingdom; but they could find none occasion nor fault; forasmuch as he was faithful, neither was there any error or fault found in him.
They shall be individuals committed to serving God as 'seeds', that is, with unreserved dedication to God and the interest of His Kingdom
– Jhn. 12:23-26
23 And Jesus answered them, saying, The hour is come, that the Son of man should be glorified.
24 Verily, verily, I say unto you, Except a corn of wheat fall into the ground and die, it abideth alone: but if it die, it bringeth forth much fruit.
25 He that loveth his life shall lose it; and he that hateth his life in this world shall keep it unto life eternal.
26 If any man serve me, let him follow me; and where I am, there shall also my servant be: if any man serve me, him will my Father honour.
– Psa. 22:30
A seed shall serve him; it shall be accounted to the Lord for a generation.
Individual's committed to faithful financial stewardship in advancing the Kingdom of God on the earth with delight
-Luk 16:11-12
11 If therefore ye have not been faithful in the unrighteous mammon, who will commit to your trust the true riches?
12 And if ye have not been faithful in that which is another man's, who shall give you that which is your own?
– Mat.25:35-40
35 For I was an hungred, and ye gave me meat: I was thirsty, and ye gave me drink: I was a stranger, and ye took me in:
36 Naked, and ye clothed me: I was sick, and ye visited me: I was in prison, and ye came unto me.
37 Then shall the righteous answer him, saying, Lord, when saw we thee an hungred, and fed thee? or thirsty, and gave thee drink?
38 When saw we thee a stranger, and took thee in? or naked, and clothed thee?
39 Or when saw we thee sick, or in prison, and came unto thee?
40 And the King shall answer and say unto them, Verily I say unto you, Inasmuch as ye have done it unto one of the least of these my brethren, ye have done it unto me.
– 1 Tim.6:17-19
17 Charge them that are rich in this world, that they be not highminded, nor trust in uncertain riches, but in the living God, who giveth us richly all things to enjoy;
18 That they do good, that they be rich in good works, ready to distribute, willing to communicate;
19 Laying up in store for themselves a good foundation against the time to come, that they may lay hold on eternal life.
Finally, walking in the covenant of scriptures is what will secure individuals' place in this prophetic year
-Jer. 33:20-21
20 Thus saith the Lord; If ye can break my covenant of the day, and my covenant of the night, and that there should not be day and night in their season;
21 Then may also my covenant be broken with David my servant, that he should not have a son to reign upon his throne; and with the Levites the priests, my ministers.
Jesus is Lord!
David O. Oyedepo
FAITH TABERNACLE CANAANLAND, OTA LAGOS